Tampa Bay Lightning visit White House to Celebrate Back-to-Back Stanley Cup Wins
Reflecting on their Stanley Cup titles, the Tampa Bay Lightning were invited to the White House, with the Stanley Cup Playoffs opening in a week. Tampa Bay Lightning is hoping to be the first team to win the Stanley in 3 straight seasons. Despite winning the Stanley Cup three times, this was the Lightning's first visit to the White House.
The NHL lockout that wiped out the season following the Tampa Bay Lightning's first championship in 2004 also prevented them from visiting the White House, and COVID-19 restrictions prevented them from visiting the White House last season following their 2020 victory.
Tampa Bay Lightning defenseman Victor Hedman said:
"Back-to-back is difficult, but three in a row is even more difficult," "We're excited about the opportunity; we'll be forever imprinted on that Cup with the teams we've had the past two years, but we want to make new memories; that's something we aim for, and we're looking forward to getting starting next week."
The Tampa Bay Lightning appeared to be on the verge of missing out on a trip to the White House this season. When the arrangements for their visits fell through when they were in town to play the Washington Capitals on Oct. 16 and April 6. Tampa Bay, on the other hand, was able to squeeze the trip in by traveling to Washington. After an 8-4 win over the Florida Panthers on Sunday. And then going home to face the Columbus Blue Jackets on Tuesday.
President Biden spoke on the hurdles Lightning had in winning the Stanley Cup in two distinct seasons during the ceremony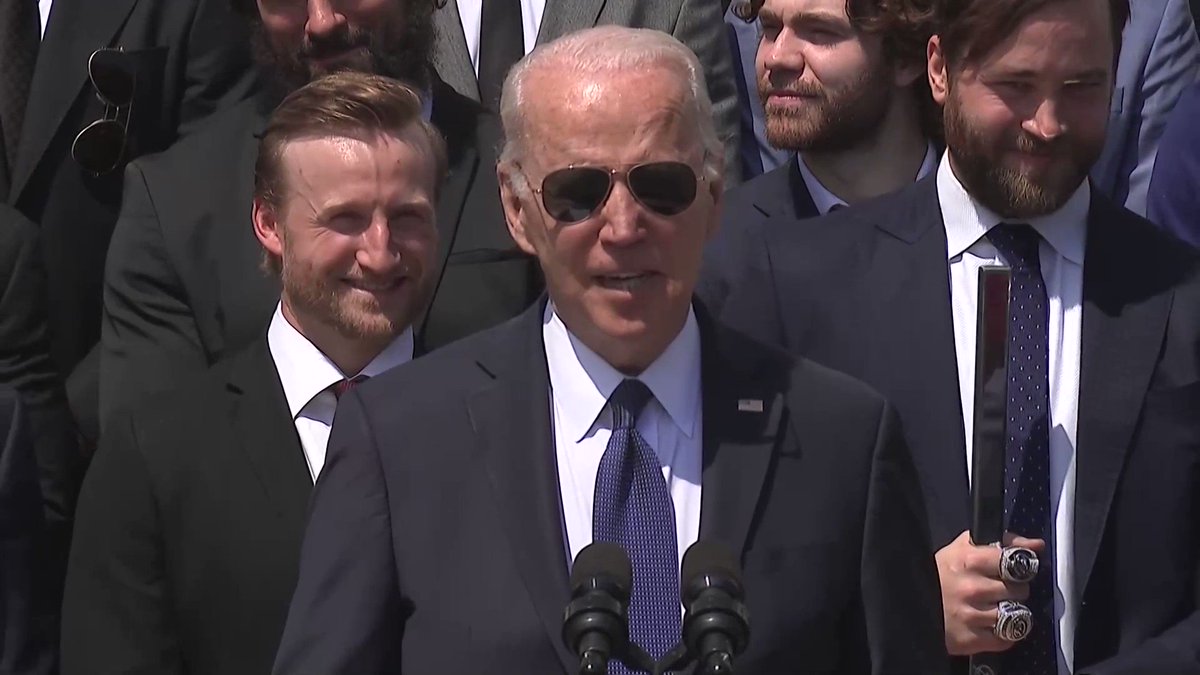 "Who knows? You might be here next year if you're willing to come back," President Biden said: Inviting the Lightning to return to the White House if they win the Cup again.
McDonagh stated that this is the plan during the ceremony on behalf of the Lightning players. Rather than reflecting on Lightning's accomplishments over the previous two seasons. Coach Jon Cooper wanted the day to serve as motivation for what they aim to achieve in the future.
Read also: Rafael Nadal Won His 21st Grand Slam Title and Made His Top 10 Debut of ATP Rankings
VISIT AND PLAY NOW!