Novak Djokovic is still motivated to continue his historic tennis career.
On Thursday, Novak Djokovic beat Miomir Kecmanovic at the Serbia Open playing some of his best tennis of the 2022 season. He saving his best for the final few games. For the second day in a running, he came back from a set and a breakdown. It is to defeat a countryman, after doing so against Laslo Djere in his Belgrade opening.
Novak Djokovic said, after reaching the semi-finals. "I started to feel better today than I did yesterday."
"I felt like I pushed it up a level or two game-wise, even though I was a set and a breakdown," he continued.
Djokovic was happy with his ability to work his way back into the match on both occasions. Thursday's attempt was "muscled out," he claimed.
"I was physically able to remain with my opponent yesterday and today, as well as get into the position to have the momentum on my side."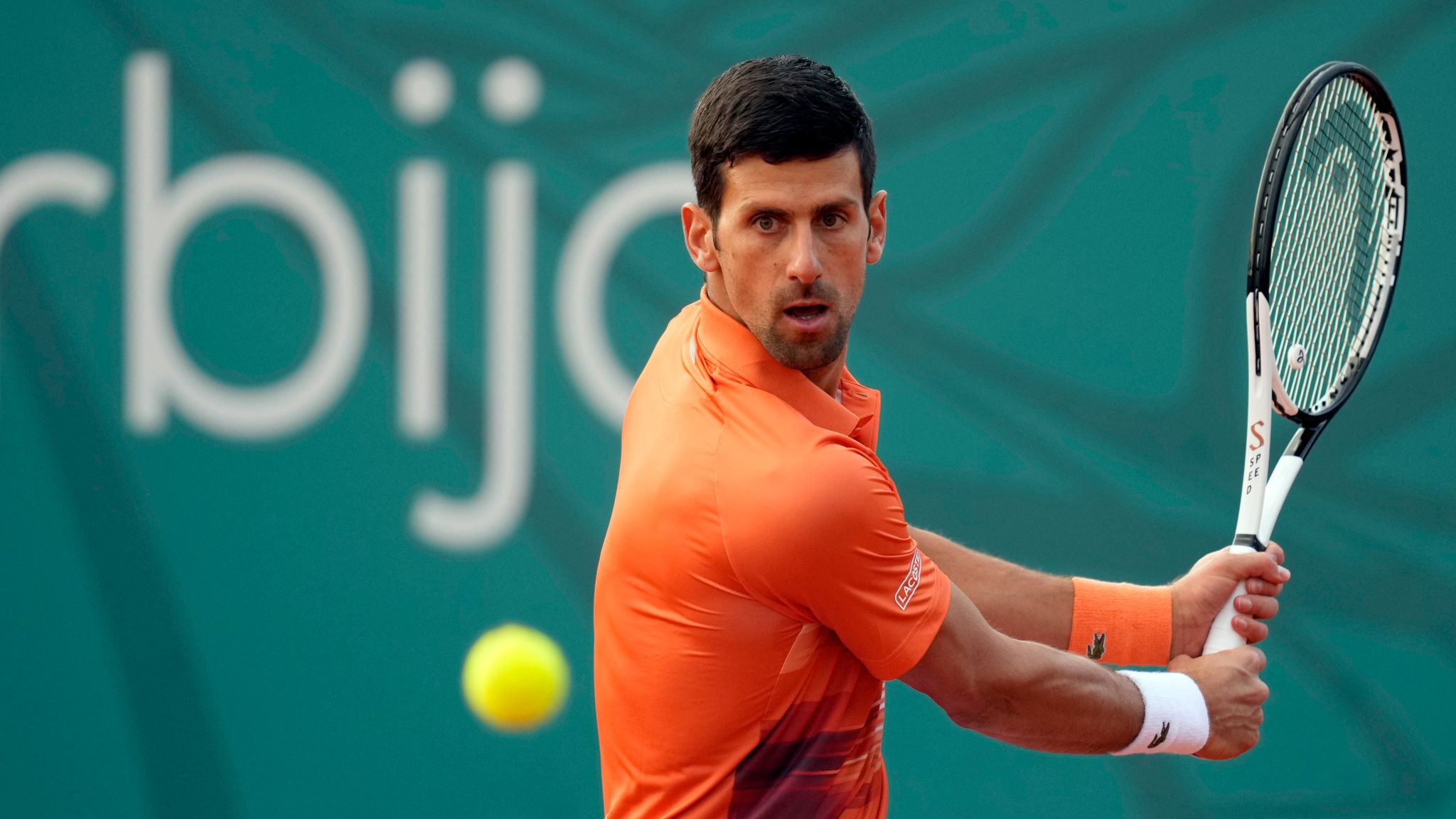 Novak Djokovic
Djokovic was just in his sixth match of the season. In addition to the difficulties of competing against great players, he must contend with the absence of match play. And it's like the 22-year-old Kecmanovic, who is more than ten years younger than he is.
"Every stage of your career has its characteristics in terms of how you approach things mentally," said Novak Djokovic.
"My life has changed greatly in the previous ten years, so you have to adapt and understand these changes and figure out the biology of things."
Also, I continually strategize, organize, and prepare to help me a peak at the right time. And compete against the young guys, "he continued.
"Age is simply the number to me. I truly feel younger than 35," Djokovic said he is turning 35 on May 22.
Considering his position as World No. 1, which he has retained for a record-breaking 366 weeks. The Serb now takes care to keep his expectations in check and to block out external noise.
"People have become used to watching you at that level for 10, 15 years, and they always anticipate you to win 99 percent of the matches," he stated.
"But that's not possible; you have to face the reality that you're going to lose, that you're not going to feel great, and that it could take a little longer to get back into the swing of things," Novak Djokovic added.
Djokovic in speaking with a great perspective.
Djokovic went on to say what he considers to be the most important components for success on the court. While also disclosing what motivates him to work as hard as he does.
"Lastly, there are so many various things that influence the outcome and performance on the court," he said, "but discipline must always be present." "Before discipline, I would say commitment and dedication; if you're not committed and dedicated, you won't have as much discipline as you need."
"But even before that, there's what motivates you to play: why are you playing, and I try to take strength from my love and passion for the game."
Read more at OKBET: The 2022 Big 12 Tennis Championship is set to begin on Thursday.
Image Credit: www.skysports.com
For more sports news updates, visit us at OKBET.