Sea Games: The Philippine table tennis team is aiming for their first SEA Games gold in Vietnam.
Sea Games: The Philippine table tennis team is one of the few national teams in the Southeast Asian Games. And its history has yet to win a gold medal. The second regional sports tournament will be held in Hanoi, Vietnam, next month. Also, a combination of young and experienced Filipino paddlers will compete for the prized gold. The top ten names include Cebuano veteran paddler Richard Gonzales and 2018 Youth Olympian Jann Nayre. Moreover, they will compete in the table tennis competitions at the 31st SEA Games. According to the Philippine Table Tennis Federation (PTTF), the tournament will take place from May 13 to 20.
On the other hand, Ting Ledesma, president of the PTTF, said in a recent sports media meeting.
Sea Games: "Iba ang team na ito. Malupit, disiplinado at ipaglalaban tayo hanggang saan tayo magpunta. Kulang na lang sa amin ang gintong medalya. Ito na yun, dito meron tayong patutunguhan."
Translation in English, This squad isn't like the others. They are confident, disciplined, and willing to battle for us wherever we are. We're on our way to winning the gold. This is it, and this group has a bright future ahead of them.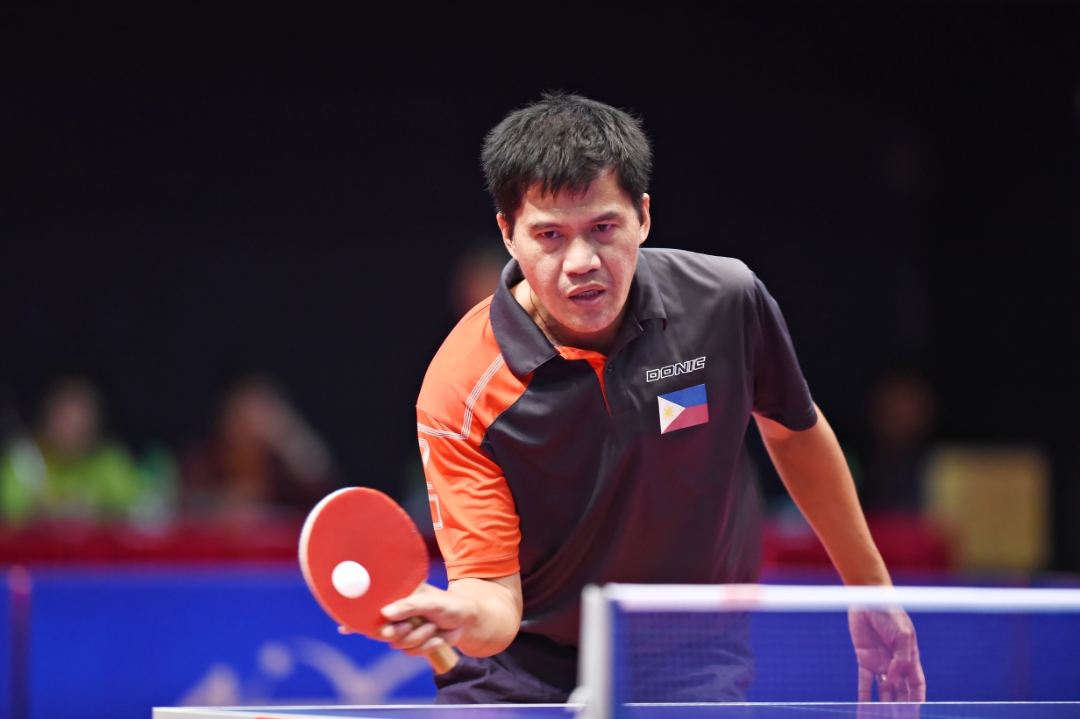 Richard Gonzales
Sea Games: Moreover, Richard Gonzales won 2 silvers and seven bronzes at the SEA Games throughout his competitive years. Also, he will compete for the 10th time in Vietnam. During the 2019 SEA Games, the 51-year-old table tennis veteran was also the only Filipino paddler to win a medal — bronze in men's singles play – at the Subic Bay Exhibition and Convention Center.
In the men's singles event, he and Nayre will represent the country. They compete in the men's doubles and men's team competitions. Also, former UAAP Most Valuable Player John Russel Misal, Japheth Adasa, and John Michael Castro join Gonzales and Nayre in the men's team category. In the men's doubles category Misal and Gonzales have the first Philippine couple mentioned. While Nayre and Castro are part of the other team fighting for gold.
Lastly, Nayre will partner with De La Salle University star Angelou Joyce Laude in mixed doubles, while Adasa will partner with 15-year-old prodigy Kheith Rhynne Cruz. Cruz and Laude will lead the country's campaign in the women's singles and doubles events, where they will also be paired to represent the country. In the women's doubles category, UAAP MVP Emy Rose Dael and Sheryl Mae Otanes are the other Philippine duo. Also, with Keziah Bien Ablaza will join Laude, Cruz, Dael, and Otanes in the women's team event.
Read more at OKBET: Men's Tennis: Tiebreaks play a big role in Northwestern's loss against Illinois.
Image Credit: www.hktta.org.hk
For more sports news updates, visit us at OKBET.