Tennis Update: Djokovic ran out of gas in the Final and referred to a previous illness
Tennis Update: On Monday, Novak Djokovic was denied his first trophy of the year. In a three-set match, the world number one said he had "run out of steam." He also lost in the final of the Serbia Open to Russia's Andrey Rublev. Rublev won 6-2 6-7 (4-7) 6-0 over the number one seed. Before defending his French Open title next month, he wanted to get back on track.
Djokovic's third tournament of 2022 was in his birthplace of Belgrade after he was deported from Melbourne. Also, denied the chance to defend his Australian Open title. After entering the country without vaccinations. Despite his lack of physical shape, the 20-time Grand Slam winner is optimistic. Also, his chances of winning a third French Open title.
"Things are moving forward slowly but steadily; Paris is the primary aim, and maybe I'll be ready by then," the two-time Serbia Open champion said.
After losing in the quarterfinals in Dubai and a stunning second-round loss in Monte Carlo. He battled through three sets against Laslo Djere, Miomir Kecmanovic, and Karen Khachanov before succumbing to Rublev due to court time. He also expressed regret for his breakdown, implying that the "sickness" that struck him recently may still be having an effect.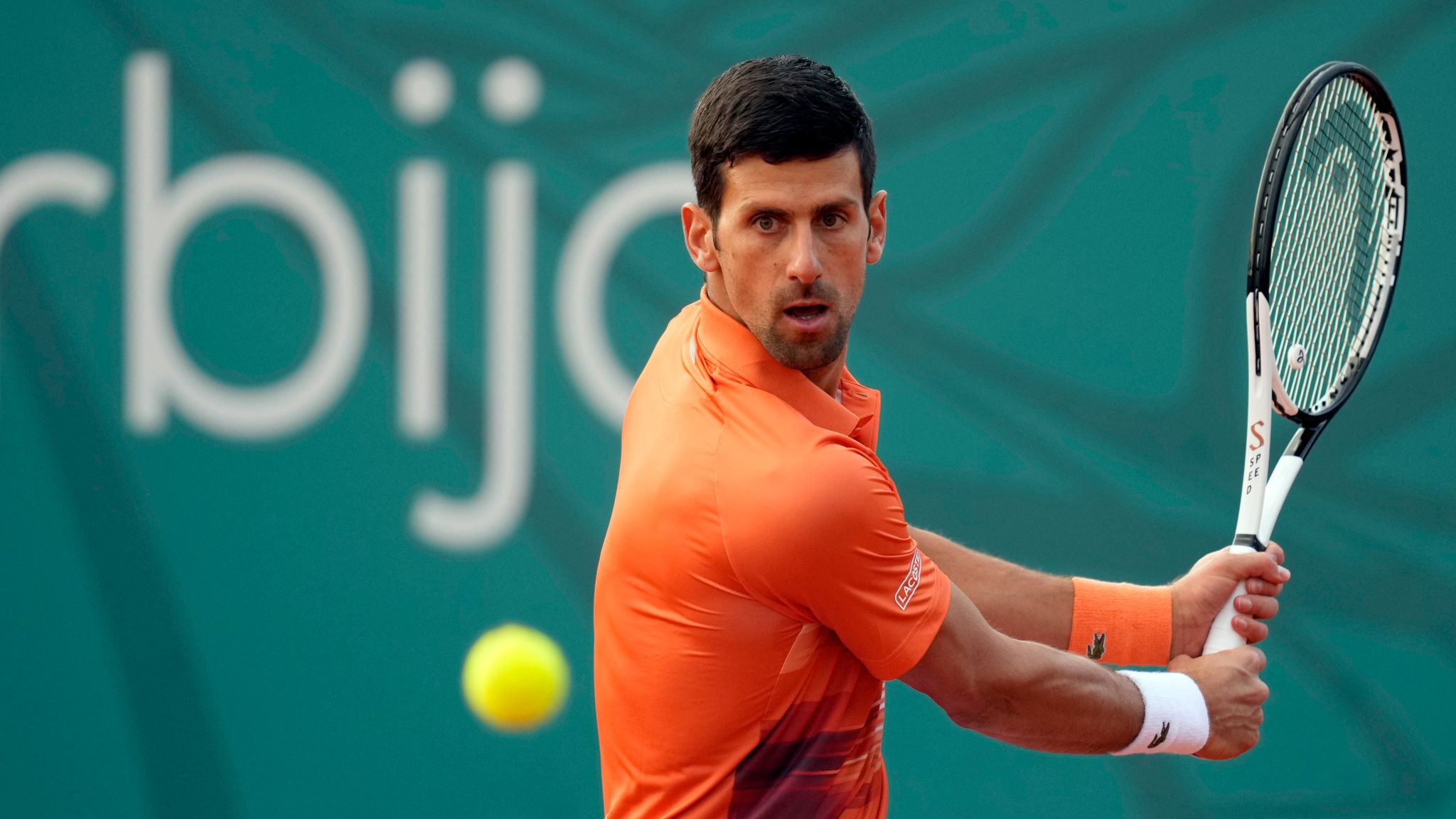 Tennis Update: Novak Djokovic
"I apologize for the way the third set played out. "It's an individual sport, and if something goes wrong, the engine stops working," Djokovic explained.
"It's a little concerning; I can only think it's related to the illness I had a few weeks ago." But, on the plus side, I've come back to win three matches after being down a set.
"Also, I have to look at the positives, like playing in front of my home audience in the final, but it was unfortunate that I ran out of gas in the third set and couldn't give it my all."
"And I am tired after four three-set battles, but I am delighted that I was able to win the matches before this one."
"I believe that will be plenty for the remainder of the clay-court season."
Djokovic got off to a shaky start, losing the opening set. After half an hour after dropping service twice. Including the 8000-strong audience behind him, Djokovic came back in a long second set. And lasted just over an hour, tying the match in the tiebreak. Despite missing six set points, before running out of gas in the third.
Andrey Rublev
Tennis Update: Rublev won his third victory of the season just days after criticizing Wimbledon's "total prejudice" against Russian and Belarusian players. Due to the invasion of Ukraine, Wimbledon has barred all Russian and Belarusian players from competing in this summer's Grand Slam competition.
The ATP and WTA, as well as a number of players, including Djokovic, have slammed the decision, calling it "insane."
Rublev now has the same number of tour-level titles as the Spaniard Rafael Nadal in 2022. Also, he won tournaments in Marseille and Dubai in February.
"He wasn't at his highest level, maybe medium level," Rublev said of Djokovic.
"I was really fortunate in the third set. And he was unable to break me and he was extremely wary. "
Read more at OKBET: Liberty League Tennis: On Saturday, the women's tennis team faced RPI.
Image Credit: www.skysports.com
For more sports news updates, visit us at OKBET.